Win7PE SE is a great replacement for BartPE / UBCD4WIN. Easy to use, it offers a better hadware support than BartPE / UBCD4Win because they are based on Windows XP and does not support the AHCI SATA controllers natively without adding drivers (if they exist). This environment is modern and user friendly.
That is why Fab's AutoBackup evolves to this platform and a new plugin is available.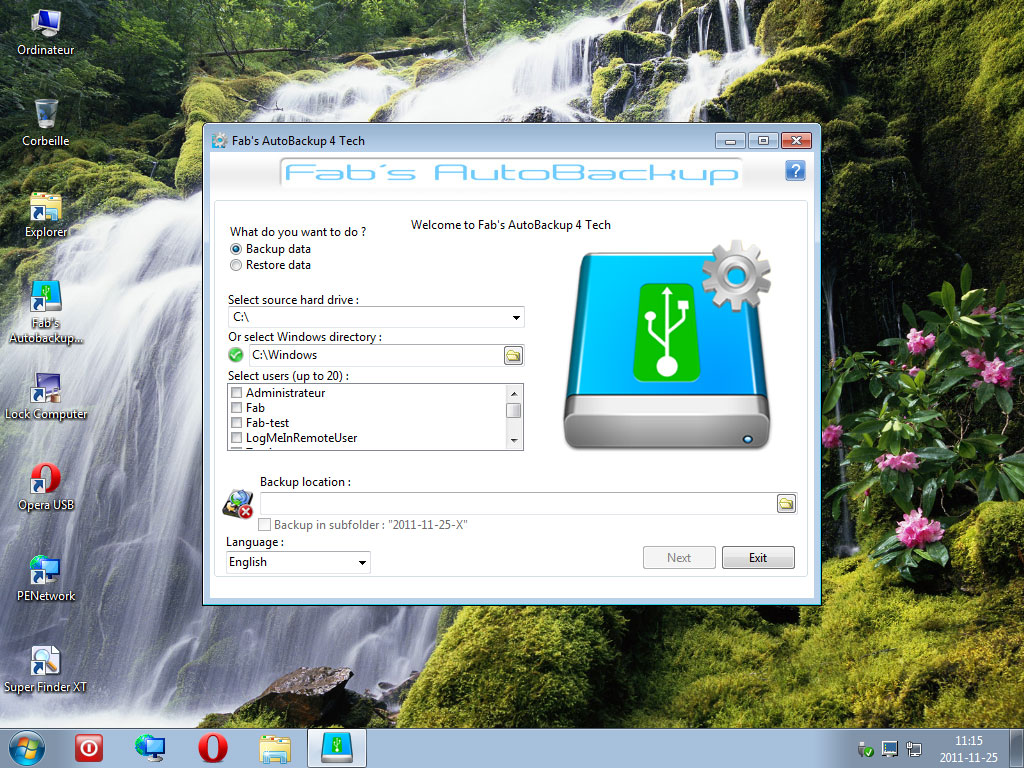 You will find a step by step guide showing how to easily make your own WIN7PE SE CD/DVD : click here.